Products from thirtytwo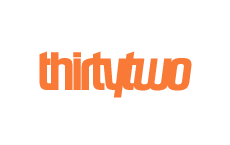 Discover the Innovative Snowboard Gear from Thirty Two
For over two decades, Thirty Two has been a leader in the snowboarding industry, constantly pushing the limits of design and technology to create exceptional gear for snowboarders of all skill levels. Whether you're just starting out or a seasoned pro, we have a wide variety of products to suit your needs, including snowboards, boots, bindings, outerwear, and accessories.
Our snowboards are engineered with cutting-edge technology and materials, resulting in lightweight, durable and responsive boards that cater to every riding style - from freeriding, freestyling to all-mountain. Our boots are created with both comfort and performance in mind, providing support and flex for all types of riding.
Our outerwear collection is designed to keep you warm and dry even in the toughest weather conditions. We only use the highest quality materials and construction techniques, so you can focus on riding, not on the weather. Our accessories range from gloves and hats to backpacks and wax, all aimed at enhancing your riding experience.
At Thirty Two, we are committed to pushing the boundaries of what's possible in snowboarding. We are constantly researching, testing and developing new products to give you the best riding experience. Become part of the Thirty Two family today and experience the difference for yourself.